I am now pursuing a Ph.D. in physics, at the University of Washington, Seattle.
I worked with Prof. Xiaodong Xu's lab, but also have a branch of projects cooperated with Profs. David Cobden, Matthew Yankowitz, Jiunhaw Chu, and Arthur Barnard labs.
---
I study emergent phenomena in novel quantum materials.
Currently, I am focusing on:
---
Visualizing the edge state in a topological magnet
MnBi2Te4, a van der Waals magnet, is an emergent platform for exploring Chern insulator physics. Its layered antiferromagnetic order was predicted to enable even-odd layer number dependent topological states. As the magnetic state is tuned through the canted magnetic phase, we observe a band crossing, i.e., the closing and reopening of the bulk bandgap, corresponding to the concurrent topological phase transition in both even- and odd-layer-number devices. Our findings shed new light on the interplay between band topology and magnetic order in this newly discovered topological magnet.
---
Discovery of a cAFM Chern insulator and its electric control
The interplay between band topology and magnetism can give rise to exotic states of matter. For example, magnetically doped topological insulators can realize a Chern insulator that exhibits quantized Hall resistance at zero magnetic field. While prior works have focused on ferromagnetic systems, little is known about band topology and its manipulation in antiferromagnets. Here, we report that MnBi2Te4 is a rare platform for realizing a canted-antiferromagnetic (cAFM) Chern insulator with electrical control. We show that the Chern insulator state with Chern number C=1 appears as soon as the AFM to canted-AFM phase transition happens. The Chern insulator state is further confirmed by observing the unusual transition of the C=1 state in the cAFM phase to the C=2 orbital quantum Hall states in the magnetic field-induced ferromagnetic phase. Near the cAFM-AFM phase boundary, we show that the Chern number can be toggled on and off by applying an electric field alone. We attribute this switching effect to the electrical field tuning of the exchange gap alignment between the top and bottom surfaces. Our work paves the way for future studies on topological cAFM spintronics and facilitates the development of proof-of-concept Chern insulator devices.
Diverse methods are used to approach the physics in these platforms, including: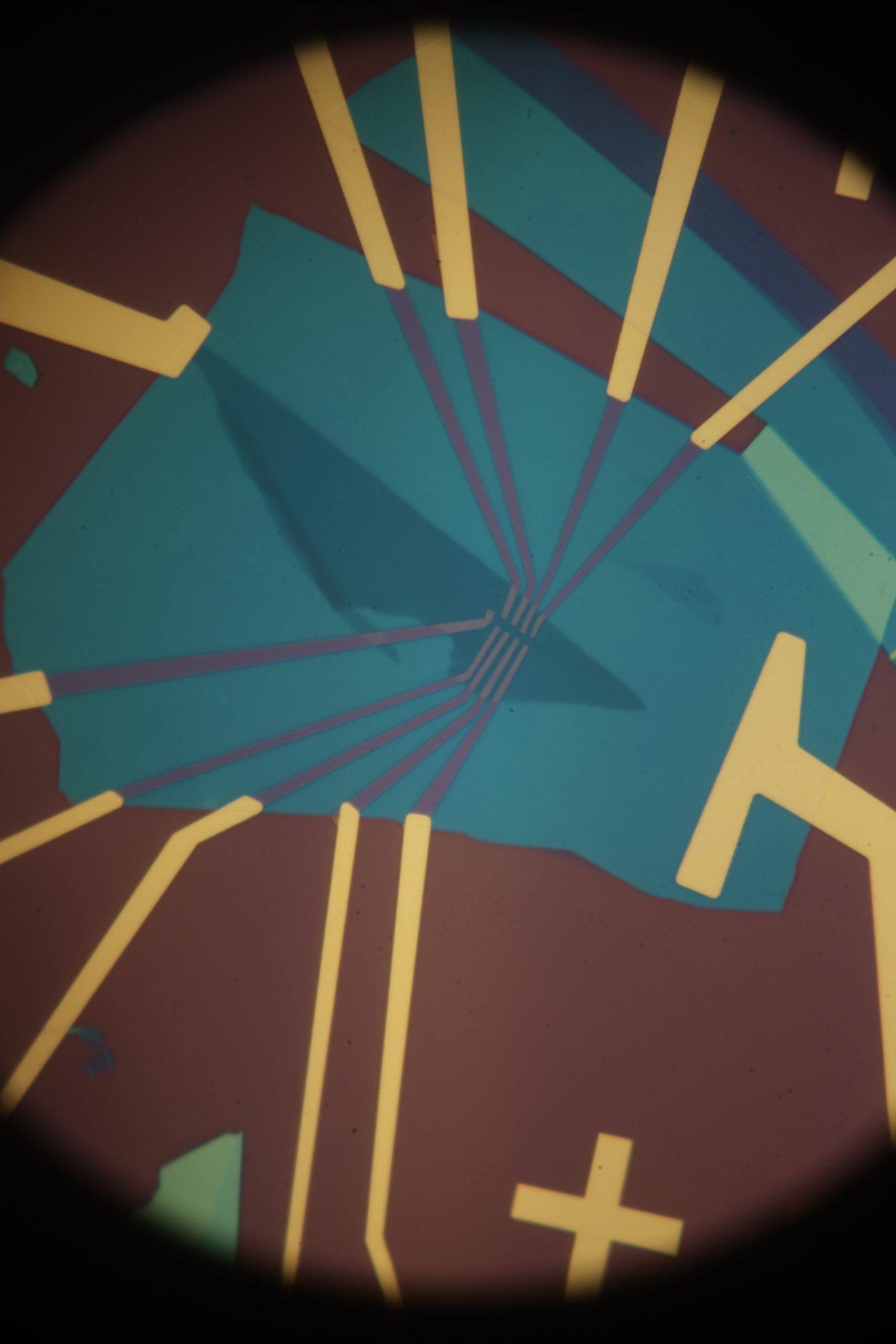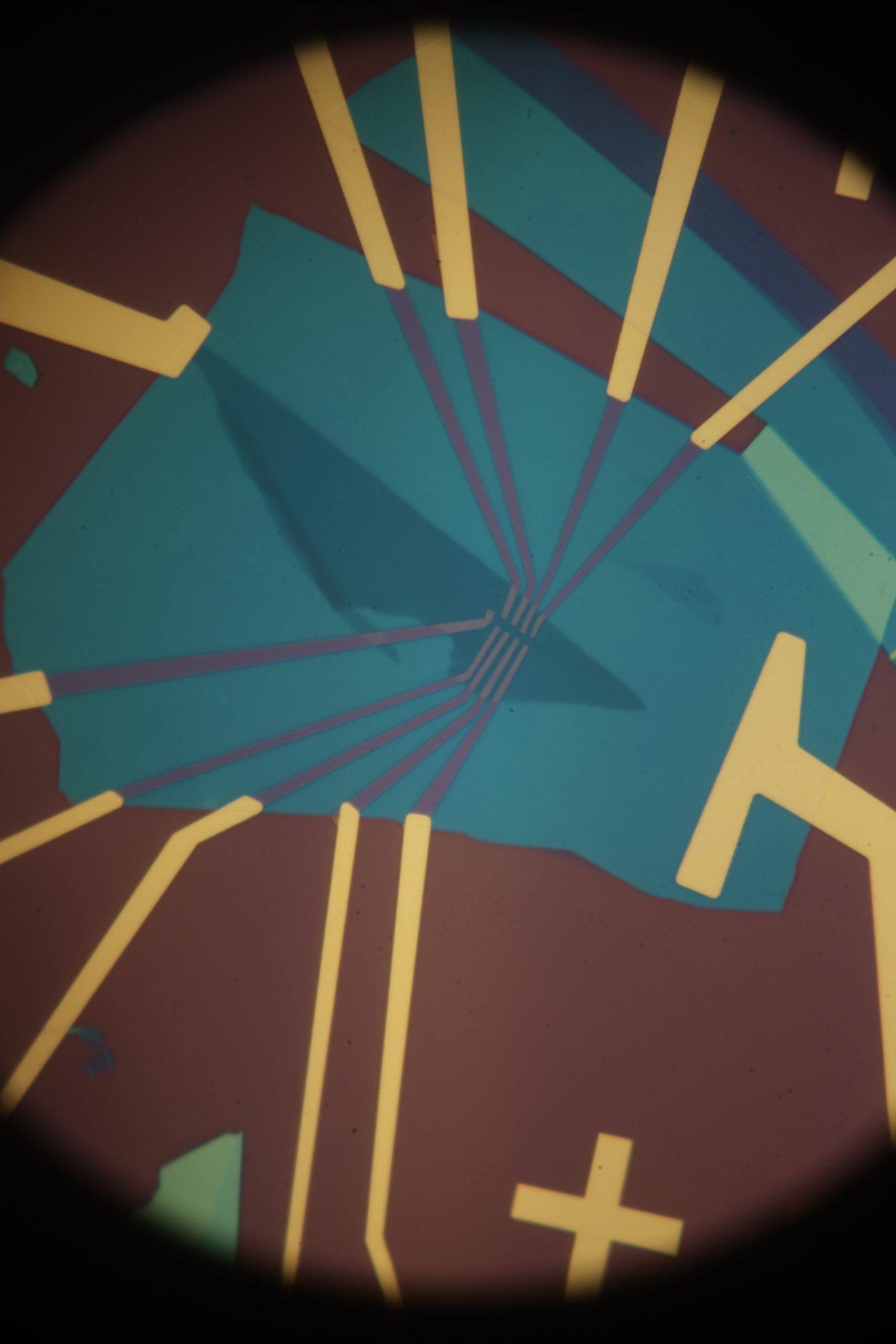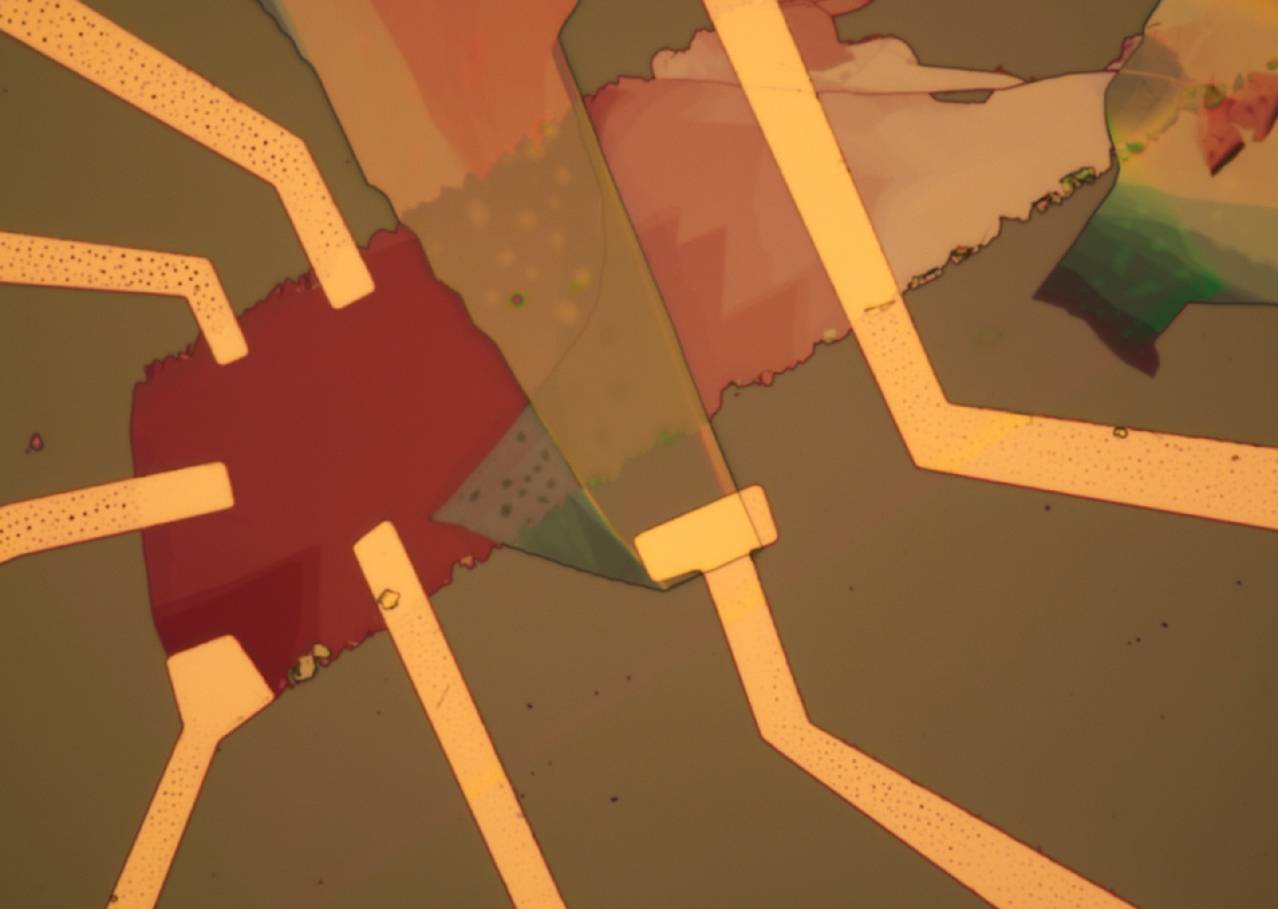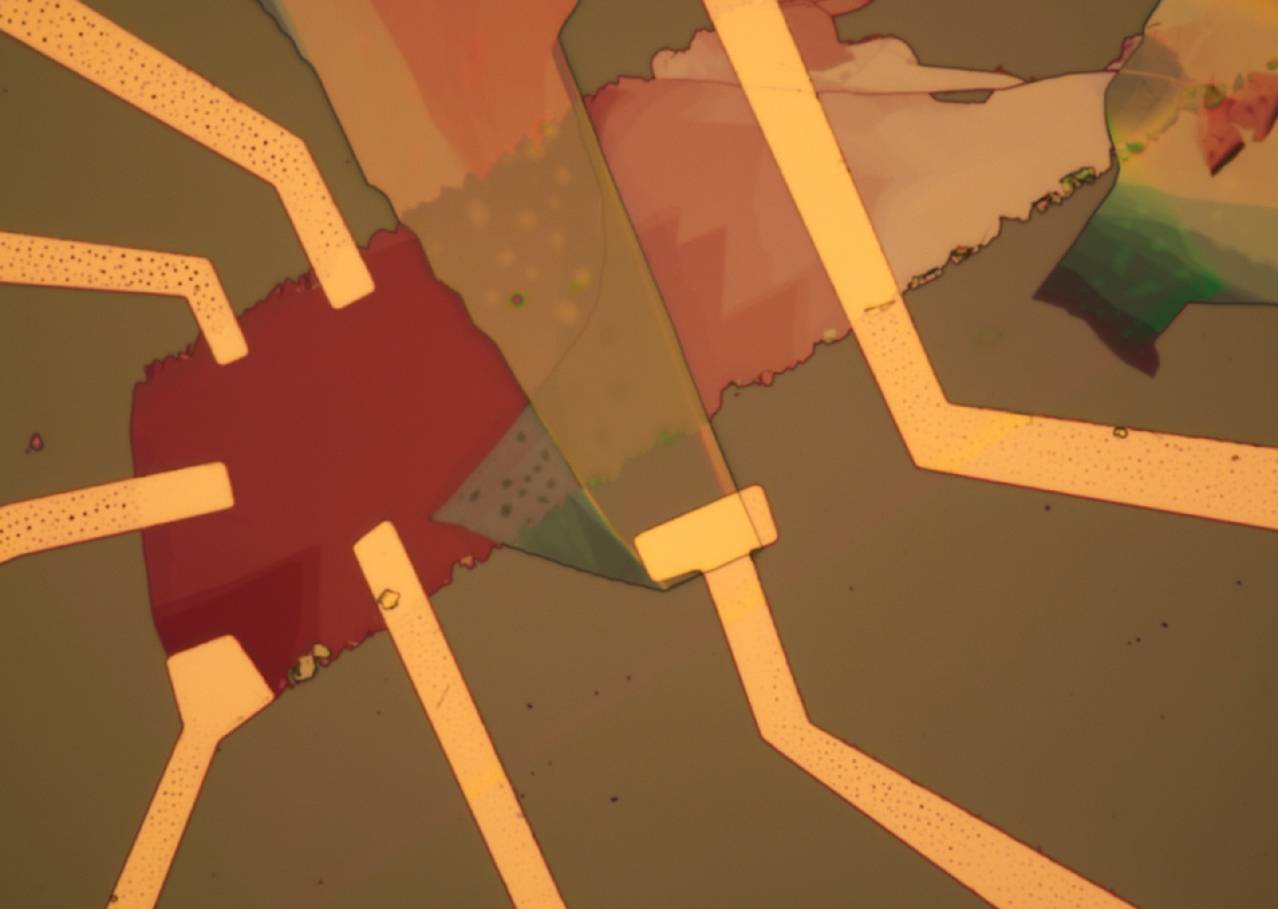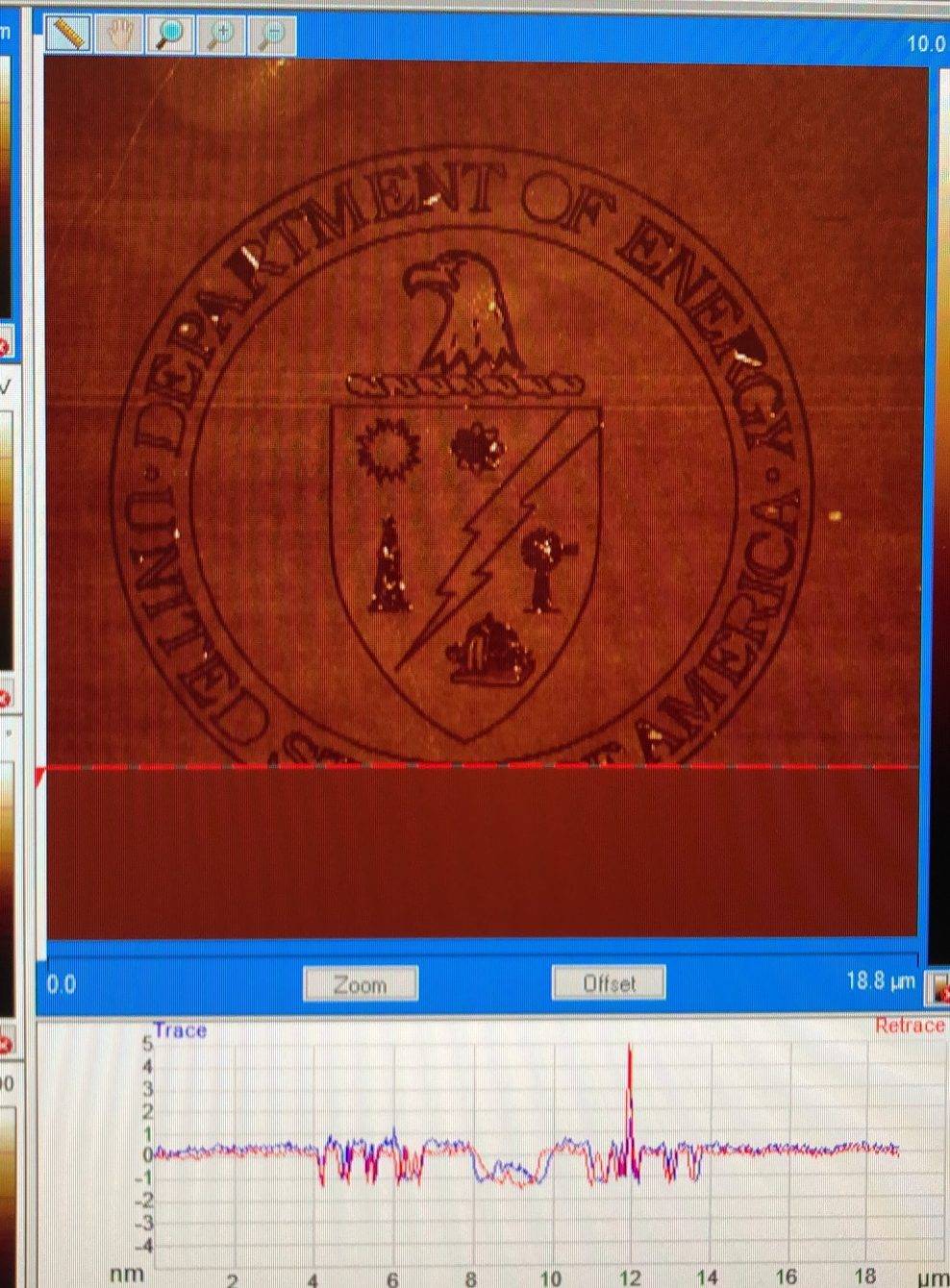 6-15_maglab_1
Bottom contact with Pt electrodes
Ar74
Bottom contact with 'Via' contact
A magnetic topological insulator with a 2D superconductor
All anhydrous process for MTI-SC device
2021_MBT_1_20
Stencil mask for solvent/polymer free fabrication
IMG_8269
Fine strucutre on graphene by AFM lithography
Novel device fabrication techniques for 2D materials
Many exotic 2D materials are extremely air-sensitive. We developed advanced fabrication techniques such as ultraclean backgate with a metal electrode on demand, stencil mask, anhydrous wet process, and van der Waals transfer in an inert environment.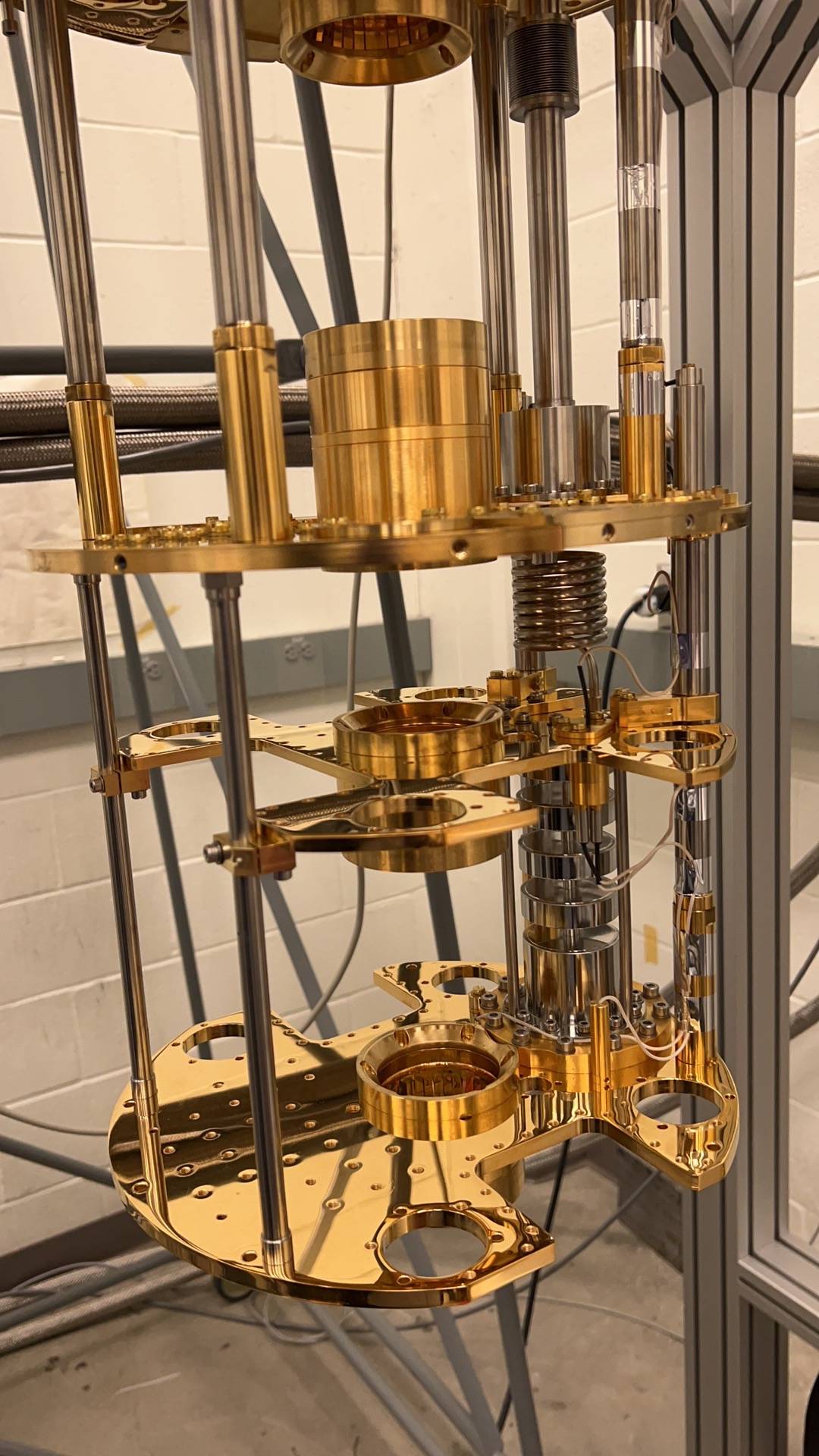 Slide 1
Top loading dilution fridge (10mK 9-1-1T)
Slide 4
A low temperautre pre-amp on proble
Slide 6
Transient transport (on going)
Electronic transport
Basically (but not limited to!) measuring the resistivity of a material or a nanodevice. With the help of Jiunhaw Chu lab, we build an ultralow noise amplification system for measuring small resistance such as superconductor and quantum Hall system. The current noise level is 100 times lower than the room temperature lock-in amplifier with the same filter(24dB) and time constant(0.3s).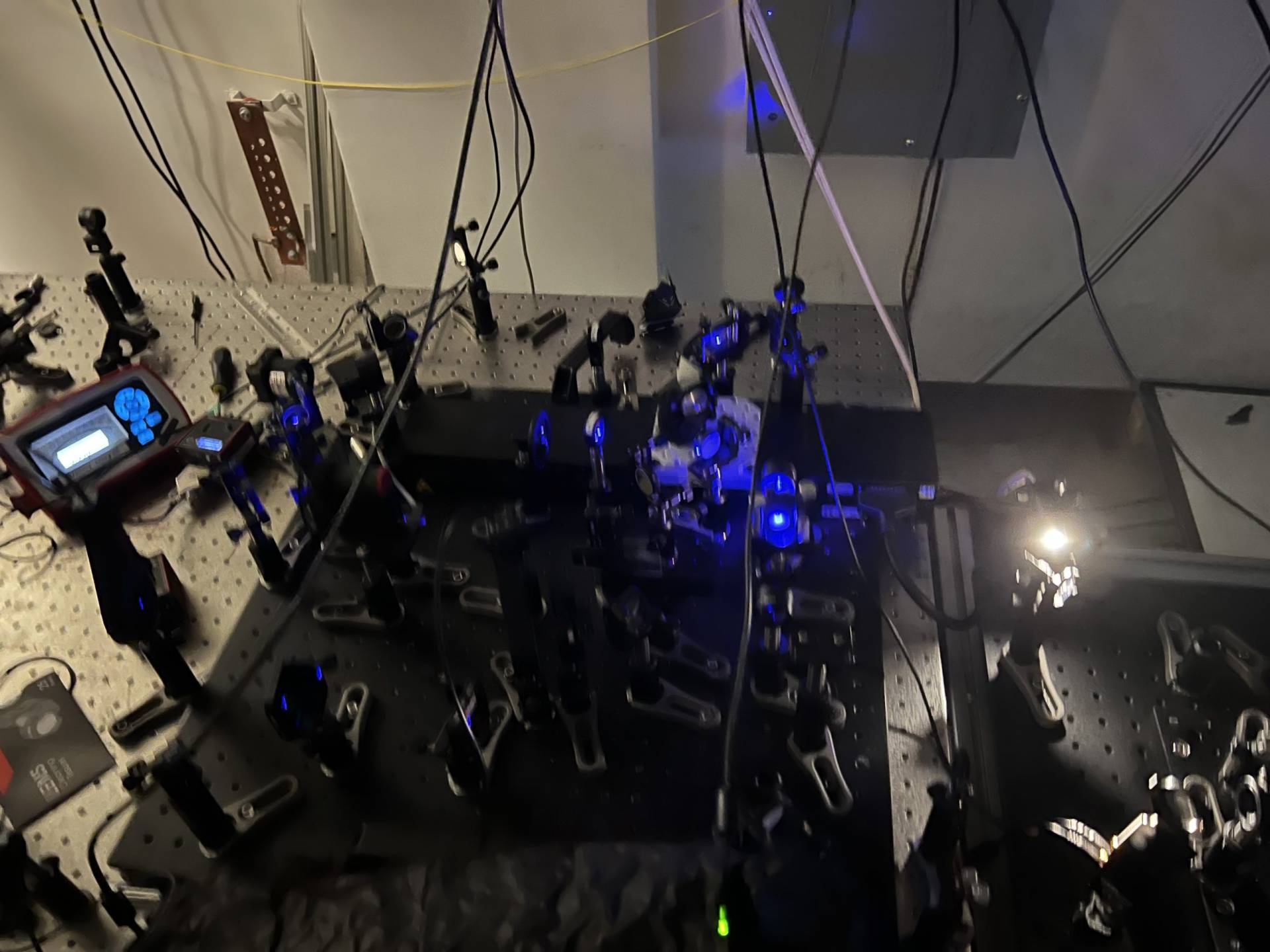 Optics
Baby-level, stationary optics with the reflection geometry, such as Raman/PL spectroscopy, MOKE/RMCD, and differential reflectance in cryogenic temperature and magnetic field.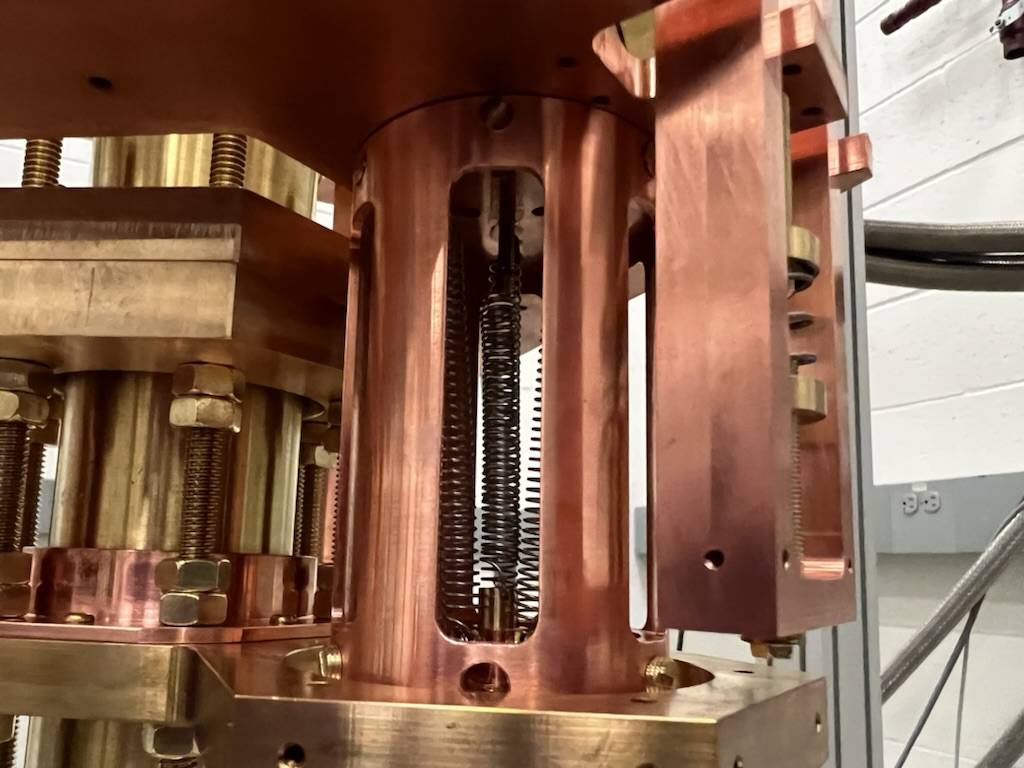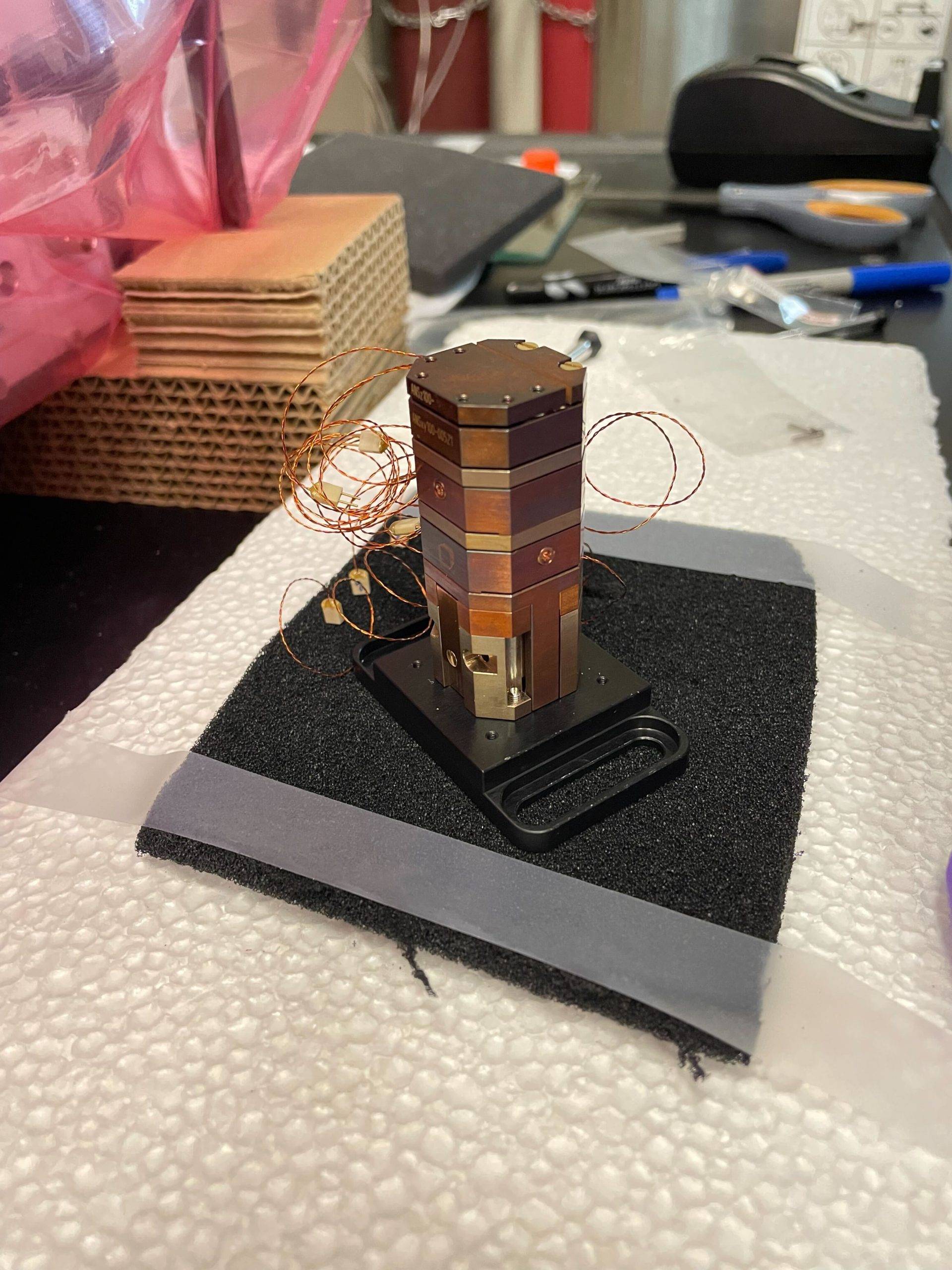 Slide 1
Isolation stage for milikelvin optics
Slide 2
Special copper attocube for milikelvin optics
Slide 4
Scanning fiber optics in dilution fridge(ongoing)
Fiber optics.
I am now researching on developing a new dilution fridge platform for optoelectronics, together with efforts from Arthur Barnard's lab. We are also ambitious to perform a scanning probe microscopy with a novel vibration isolation stage.
Some novel things in my mind, such as transient transport, scanning probe microscope, etc.
---
I used to share my understanding and knowledge in Q&A website Zhihu. I got more than 30k followers and 'likes'!